Inspection of the frame and underbody reveals the car was undercoated.  Since undercoating was a Buick authorized dealer option in 1959, more than likely the undercoating was applied by the dealer.  I could either take the frame off and remove it all, or leave the frame on and keep the dealer undercoating.  I'm going with the frame-on. The underside will be completely steam cleaned to remove all dirt and grime. If any loose areas are found, which is doubtful after 50 years, it will be scraped off and new material reapplied. A special black sealant will then be applied to bring it back to the look it had the day the dealer delivered it to the customer. I am not, however, going to apply the material to the new brake lines, exhaust hangars, fuel tank, etc.
The car will be detailed to frame-off quality from the cowl forward when it comes to the underside. Meaning that unless you put a mirror under it, the car should look like a frame-off in every other respect. I'm doing it this way because I intend to drive it regularly in good weather which will ruin an underbody restoration in short order, and also because it will save me a small fortune.
Below is picture of a 1959 Buick Dealer Brochure explaining the Undercoating process (Click on Picture to Enlarge).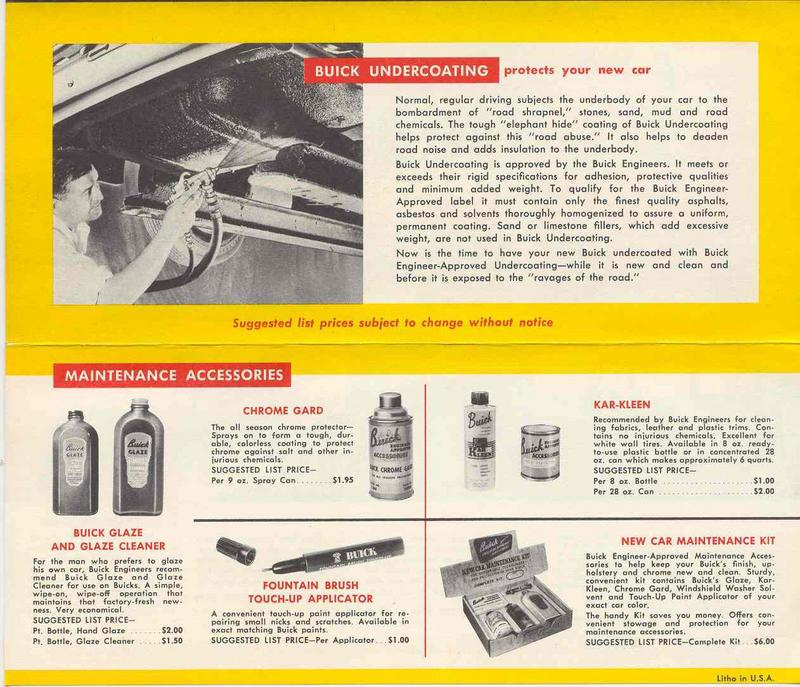 ________________
~ Tom Sidoti
1959 Buick Electra 225 Convertible