Newest developments include a surprise hiding behind the drivers side rocker molding. It's a pretty good dent, but at least it's not rust.  There was some filler in the rear quarter above the wheel well, and also some old lead repair in front of the rear wheel but thankfully nothing rust rust related.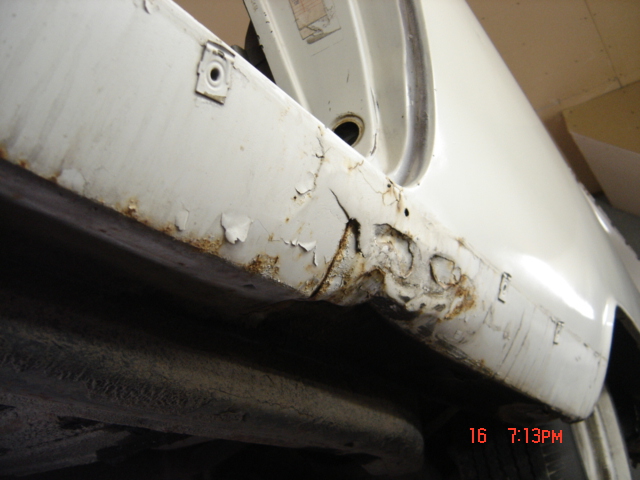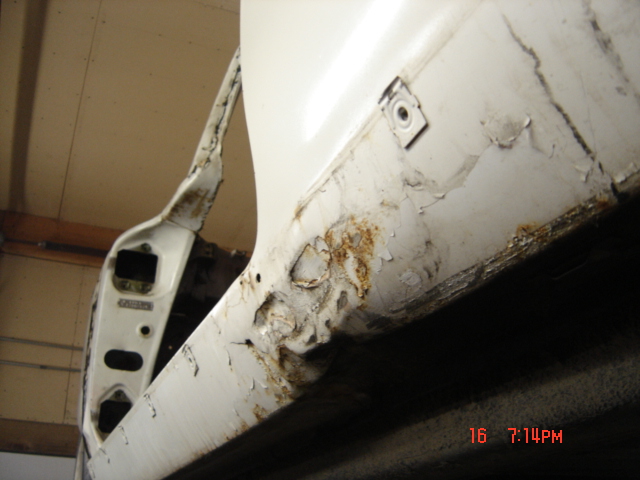 The engine and tranny are now out and just about everything has been removed from the body: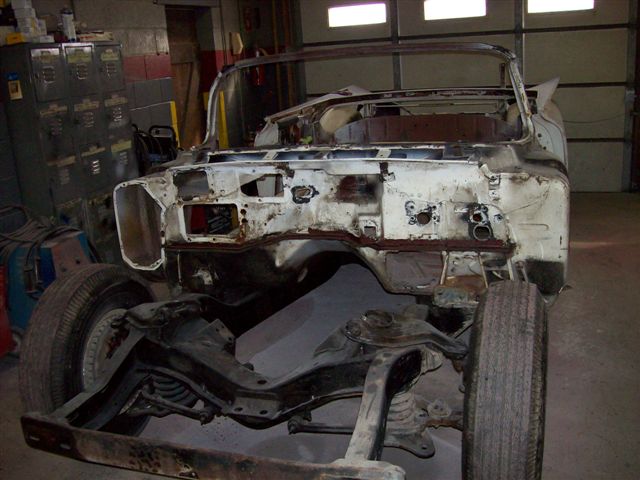 Time to get on with the media blasting…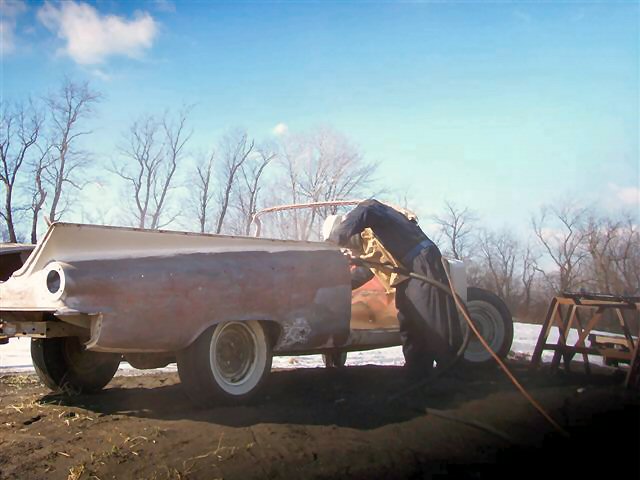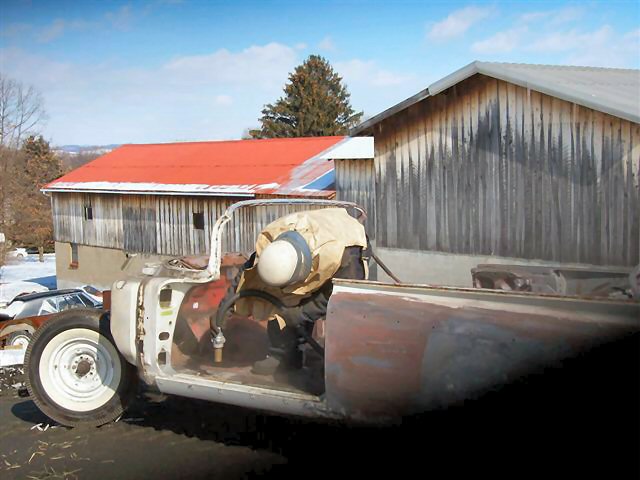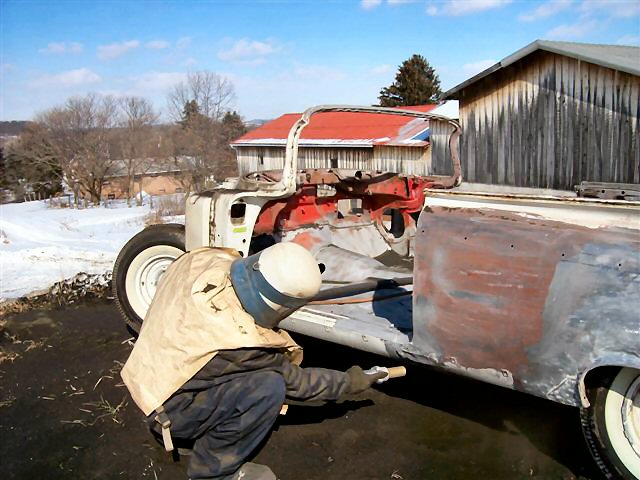 Now into the shop…
This is a milestone update in that we're finally starting to put stuff onto the car instead of taking it off.
It may only be epoxy primer that's being added…but its still something!
The large panels that don't fit into a blasting cabinet were also finished
________________
~ Tom Sidoti
1959 Buick Electra 225 Convertible