Disassembly has confirmed that the car was originally equipped with "Air Ride" suspension. This optional suspension was introduced in 1958 when it was fitted on both the front and rear.  Because of problems and numerous failures, the system was only fitted to the rear in 1959, and then permanently discontinued. The 1959 air-ride system replaced the rear coil springs with air-chamber "springs" that were kept filled with air via an air compressor that was located and driven off  the front of the engine.  Air Ride cars used a different air cleaner housing that contained an extra inlet and clamp for the for the compressor inlet hose and "Air Ride" was written directly onto the air cleaner.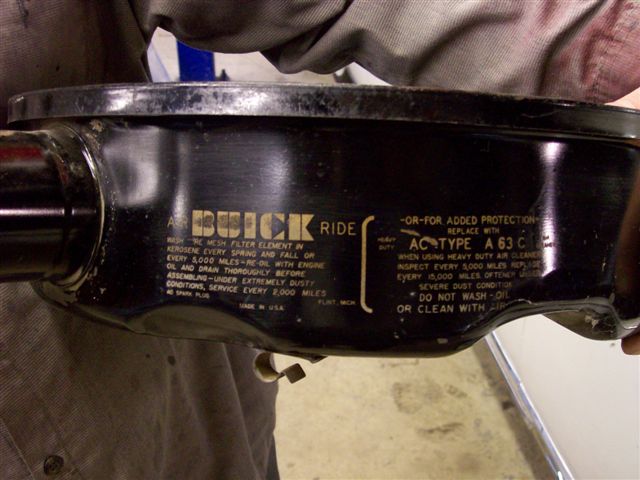 The below pics show the original Air Ride Junction Box near the rear shocks, the cut lines, and the main line running down the frame. No way I'm even going to attempt to get the system operating again, the parts will be removed and put aside.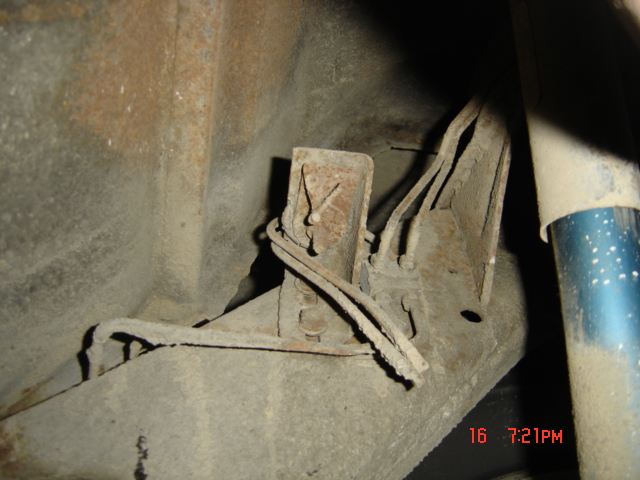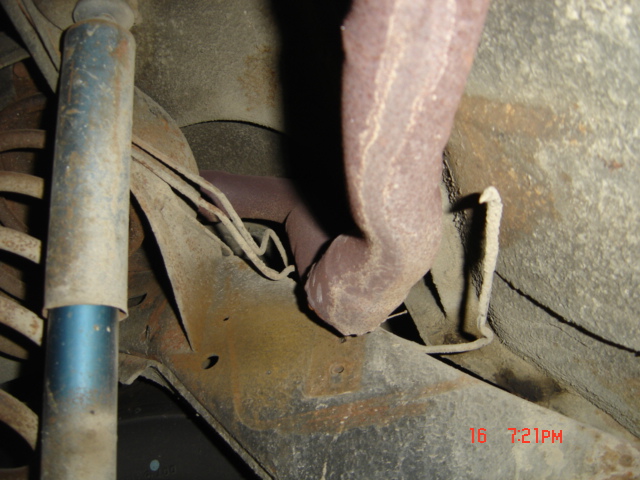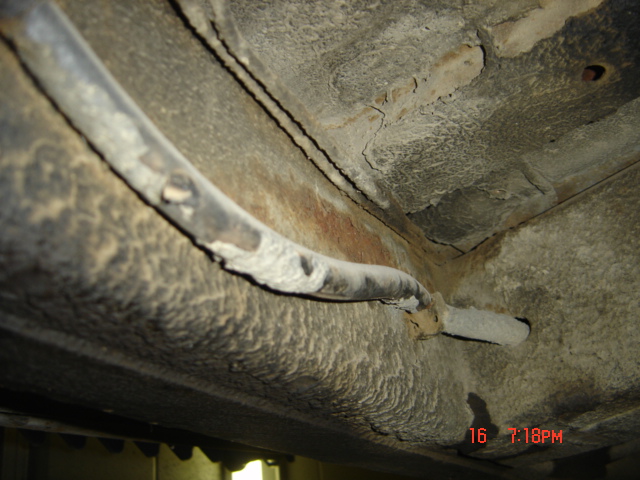 Cars built with Air Ride suspension used different lower control arms that included spacers on the lower spring seats to drop the body lower (see pictures below of my car and a standard car).  The reason for the spacers was to accommodate the longer spring length of the Air-Ride cars front springs, which in turn were designed to support the extra weight of the air-ride compressor and associated equipment.  I was able to locate a used set of control arms at Buick Obsolete Parts (http://buickobsoleteparts.com/) off a non Air Ride car.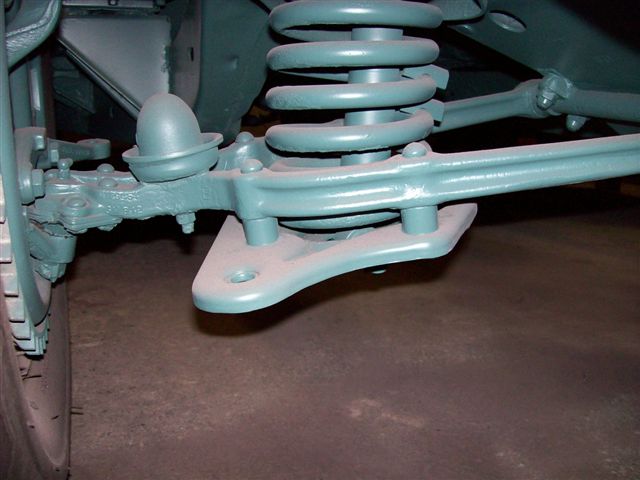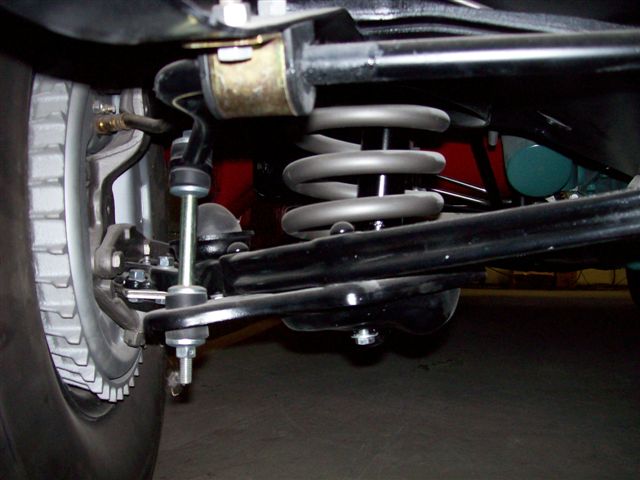 Below is the page from the actual 1959 Buick Facts Book describing the Air Ride option (Click on Picture to Enlarge)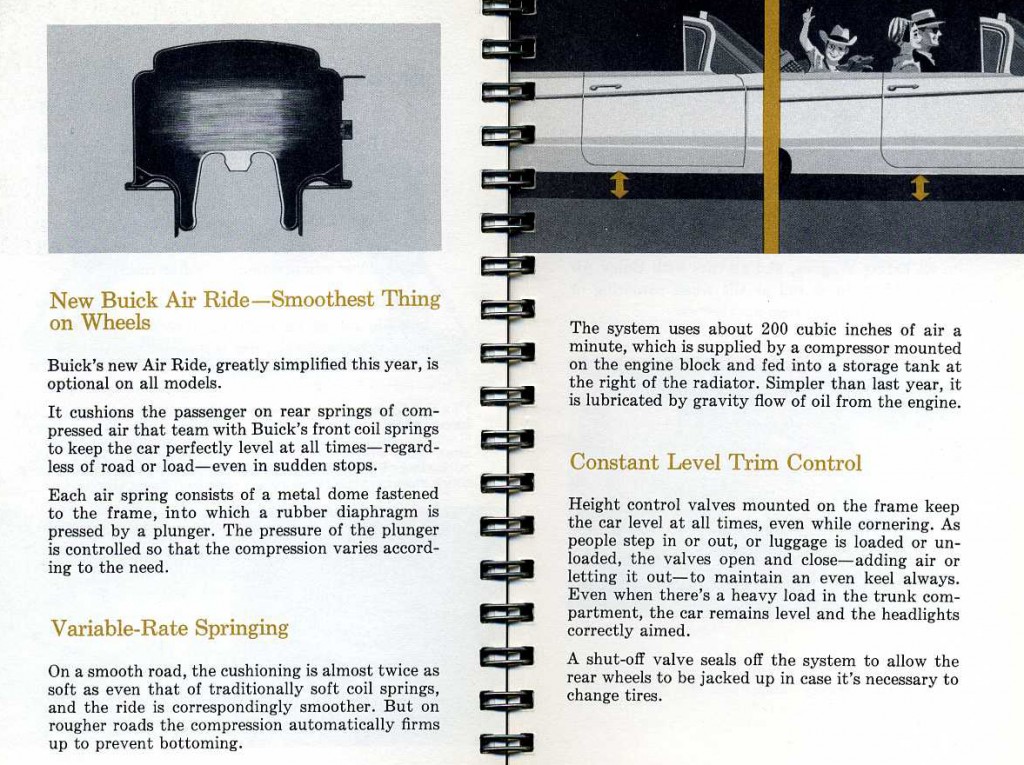 ________________
~ Tom Sidoti
1959 Buick Electra 225 Convertible