Before starting the disassembly we noticed that the chrome rear valence (under the bumper) is not correct for this model.  The only models with a chrome valence were the Electra 225 four door hardtop and the Electra 225 four door riviera sedan-hardtop.  The rear valence on the Electra 225 convertible should be body color.
Starting the disassembly process…
The original leather has all been replaced with incorrect vinyl in the wrong pattern and color.  The replacement carpeting is a cut pile as opposed to the original loop style and its generally shot.
The chrome pieces being removed in the below pic are specific to the Electra series…
The doors, top, hood, trunk and fenders have all been removed…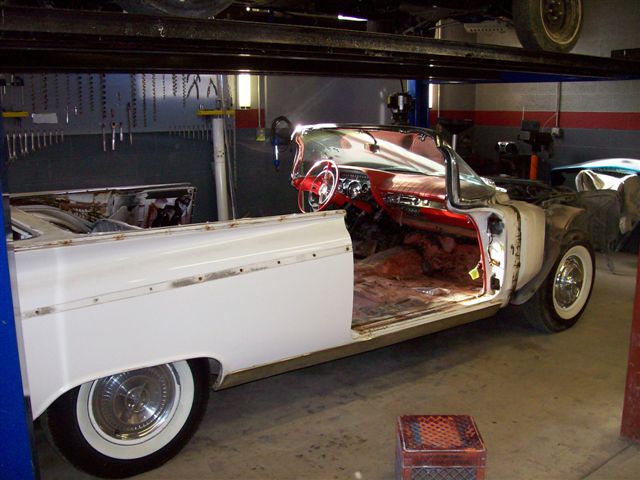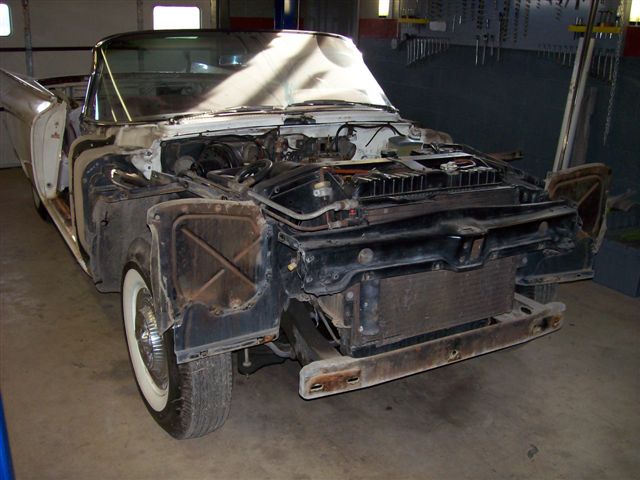 The only rust so far is a small hole under the passenger side door sill…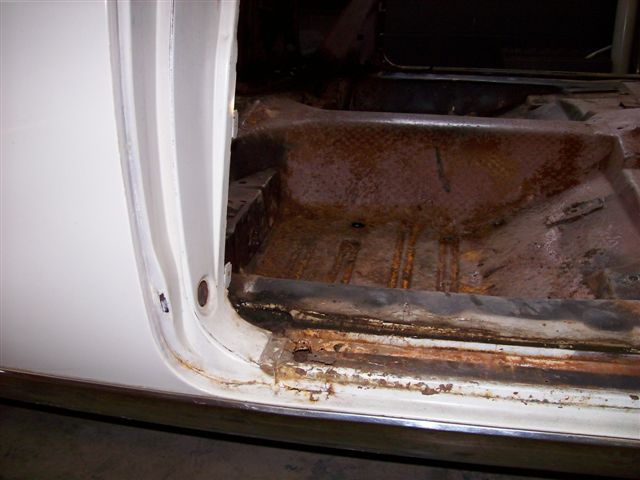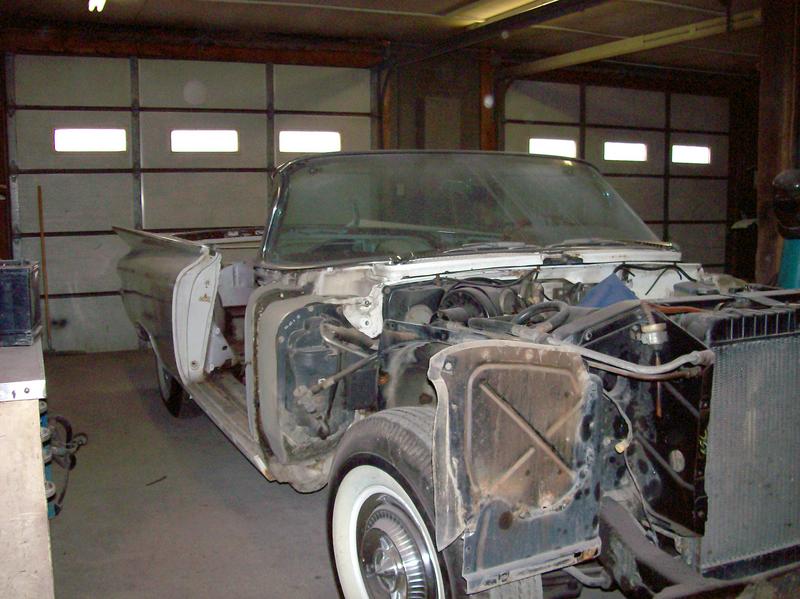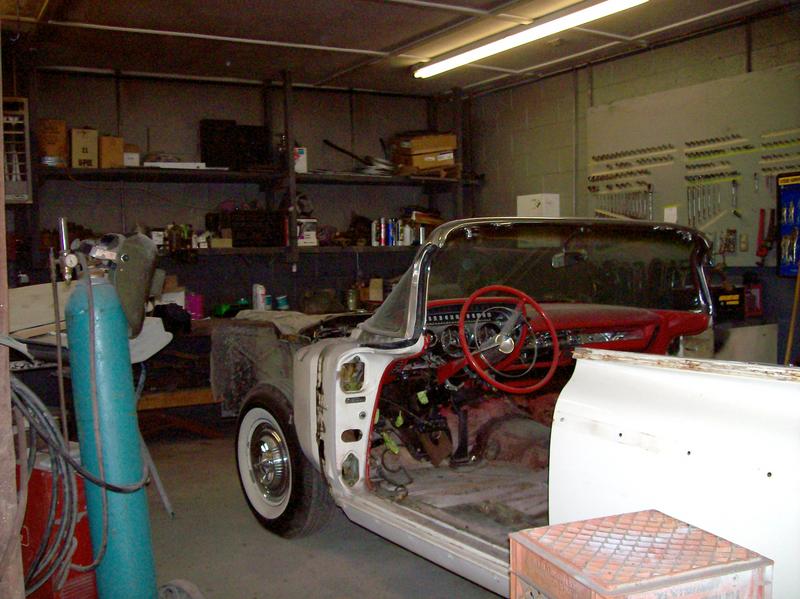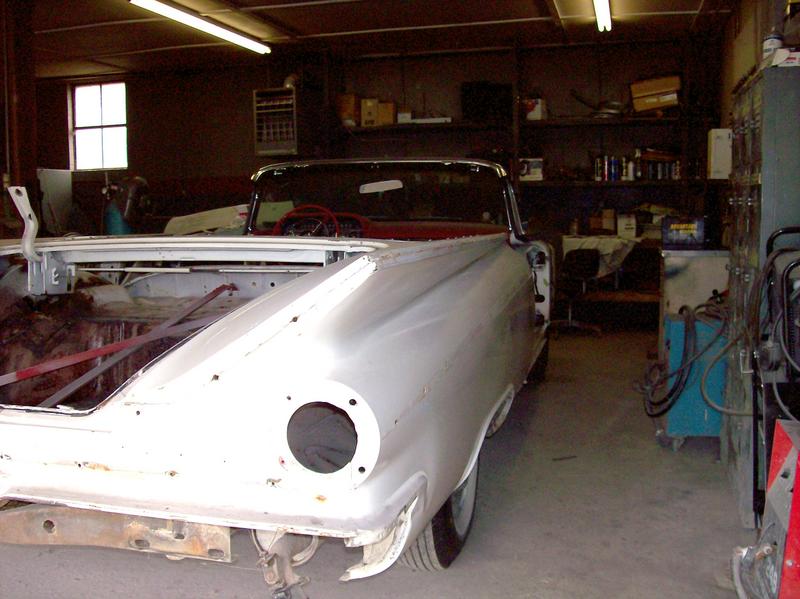 The front half seems to be coming apart smoothly…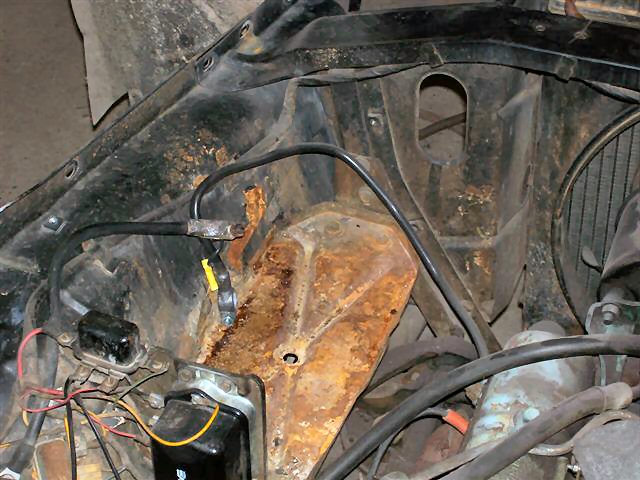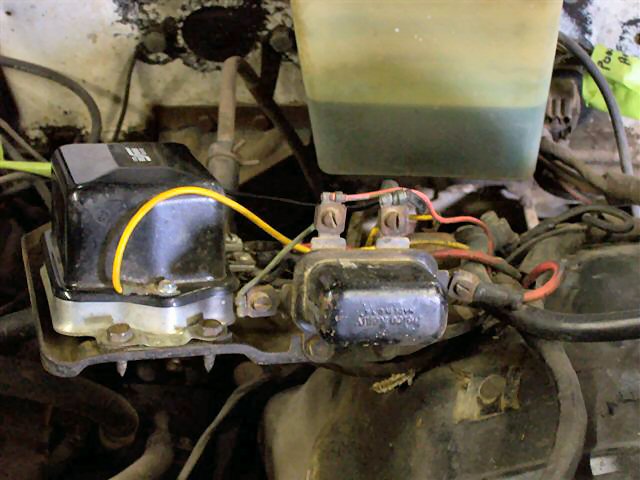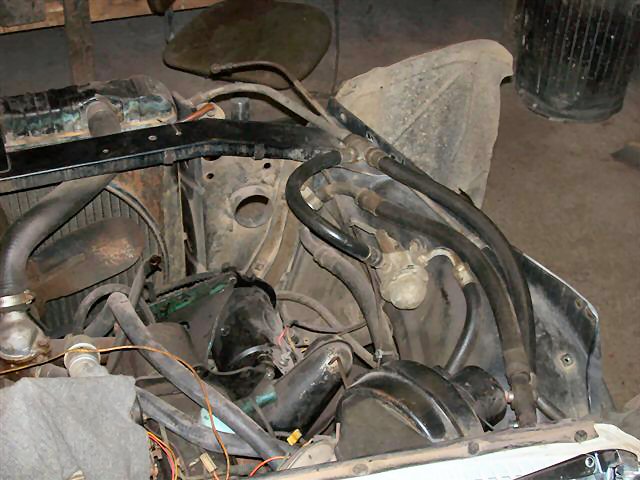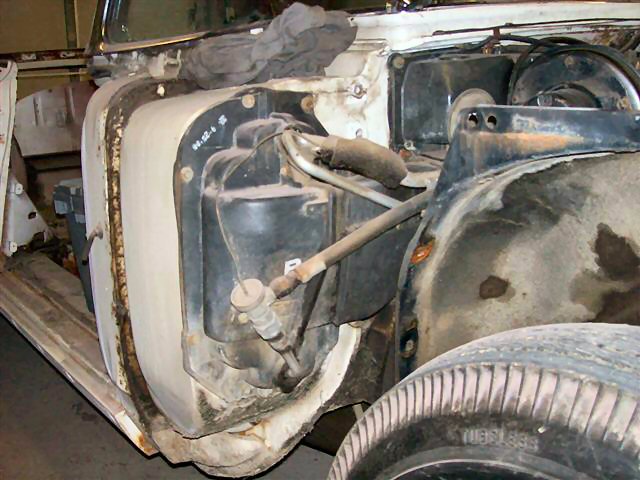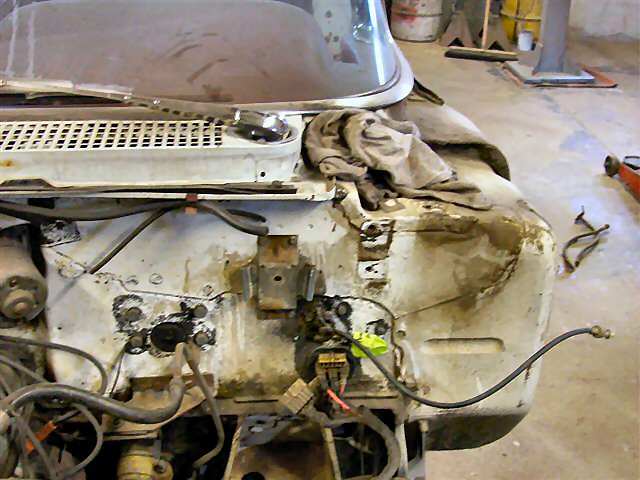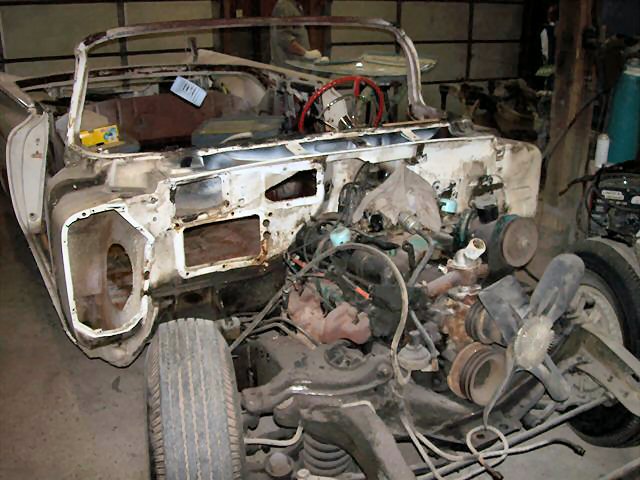 Parts are being blasted, painted, and hung to dry as they come off the car…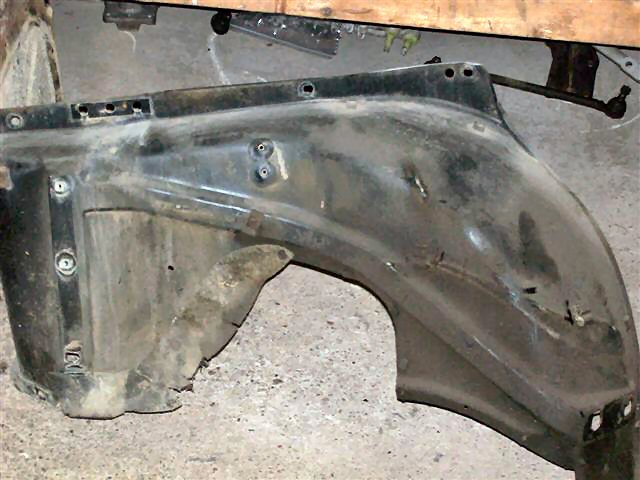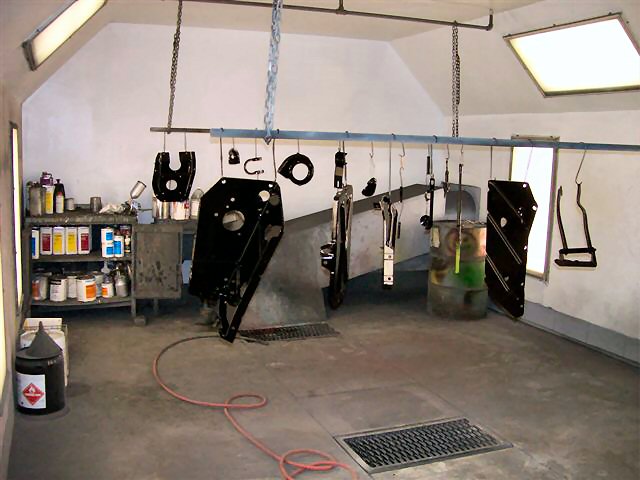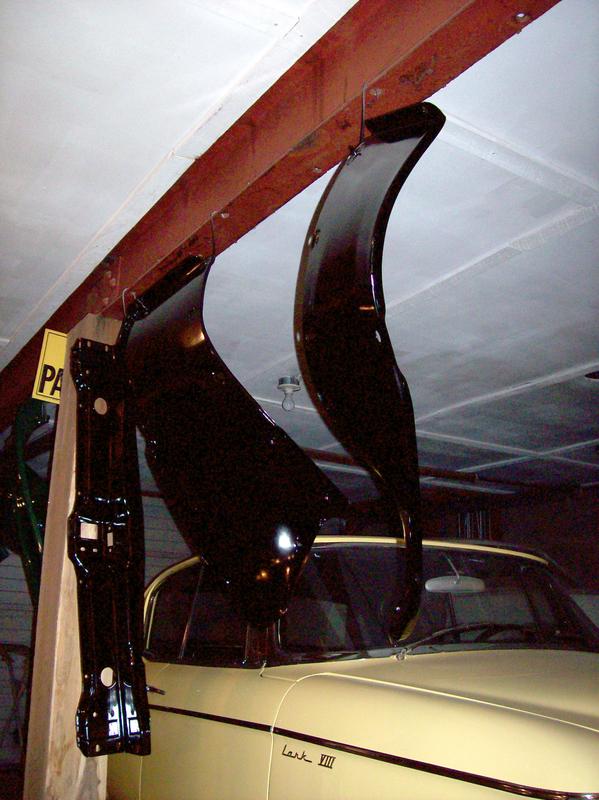 The interior is almost totally removed…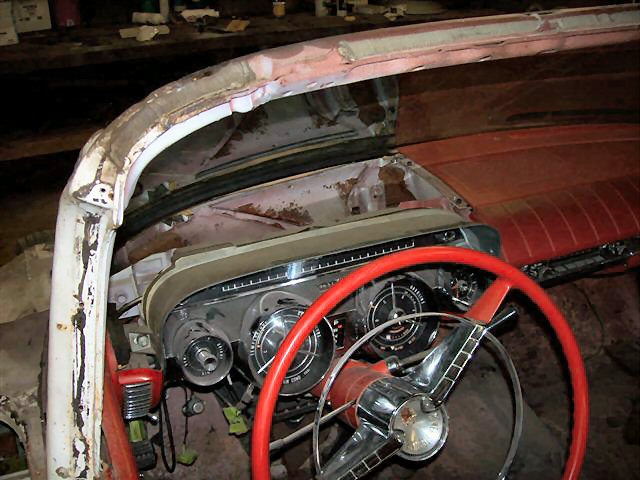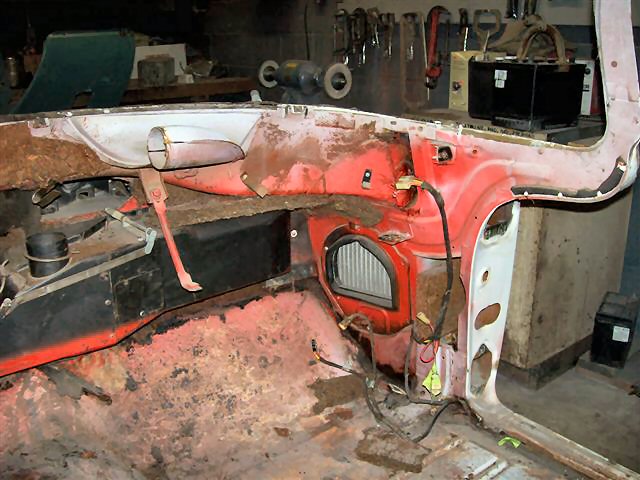 Note the overspray on the heater box from a previous amateur incorrect dash restoration…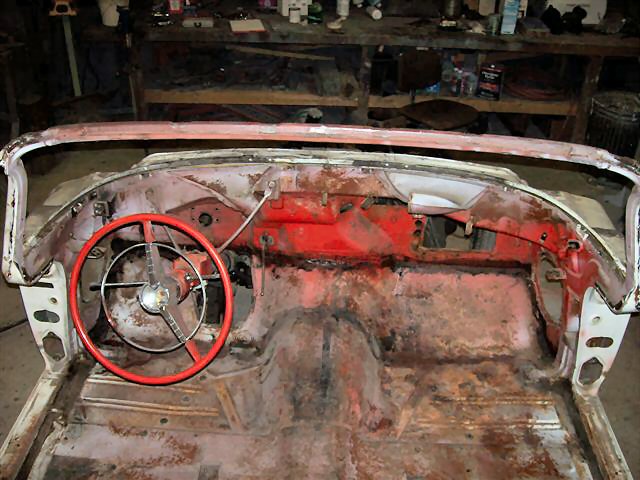 ________________
~ Tom Sidoti
1959 Buick Electra 225 Convertible